Field test of VR education module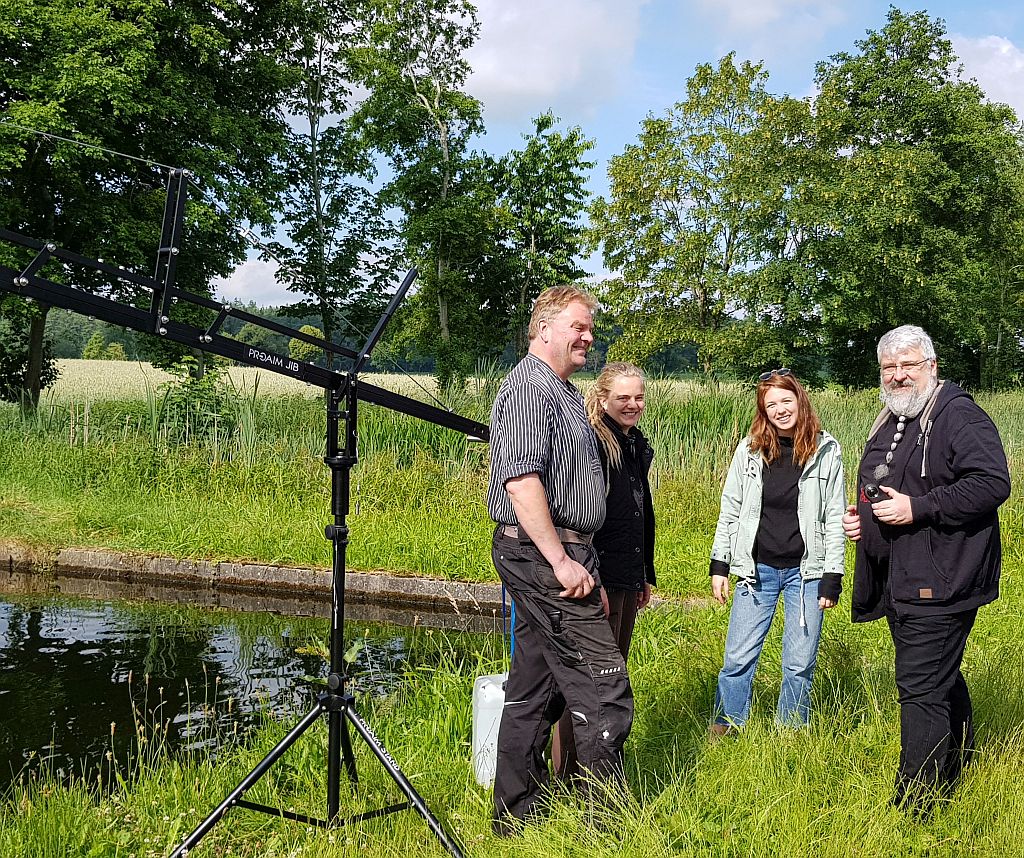 On the occasion of the carp harvesting routinely carried out in autumn, the AWSI project team and 4DimBlick GmbH representatives visited the fish farm of fish breeder Knutzen in Hohenlockstedt, Germany. After the film shooting and the fish harvesting, the fish farmers were given die opportunity to test the second VR training module.
Fish farmer Tanja Knutzen was enthusiastic: "When you put on the VR headset and suddenly find yourself standing virtually in the sales room next to the cages, it feels amazingly real. Something like that should be used in training!"
All participants complete the immersive, interactive VR training on animal welfare-friendly stunning and slaughter of carp with maximum points. No wonder – after all, they are not only the subject matter experts, but also AWSI members.
---